All of the furniture that we carry in store is hand-painted with Fusion Mineral Paint .
We take pride in giving old antique pieces a fresh look so you can enjoy these pieces in your home. All of our pieces are one-offs, each with their own unique character and history. We believe in second chances.
Set of 2 Bedside Tables $395.00 SOLD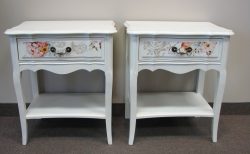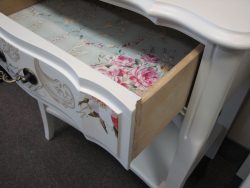 Half Moon Table $139.00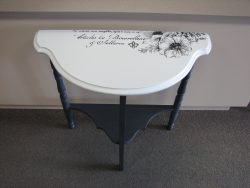 Set of 2 End Tables $395.00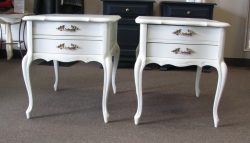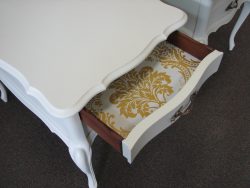 Hall Table $159.00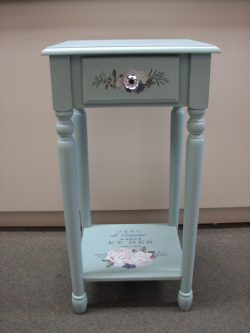 Collection of our repainted furniture.
Visit us in store for full selection.